Website Development
DigiSage was hired by NewGround, a clean water action consulting firm to create a series of informational websites designed to foster stewardship of the Mississippi River-Winona watershed, the Whitewater River Watershed, and the Upper Mississippi River Basin. The websites provide educational materials about land stewardship, along with interactive tools to encourage visitors to take action.
Key Features
The websites' designs feature bold images, natural colors, and easy-to-read fonts.
Brief, descriptive sections of text are punctuated with maps and beautiful photos to engage users and draw them deeper into the sites.
Interactive elements like tiles that flip to reveal additional information and photos that enlarge once clicked help further engage users.
Visitors are also invited to sign up to receive email communications or to share content via social media.
The sites are built on the widely-used open source web development platform WordPress. Website administrators can easily add and edit content, with the help of supporting documentation found in a "publishing help" section within the website's dashboard.  Additionally, thanks to the extensibility of WordPress, new features and functionality can easily be added as the sites grow and evolve.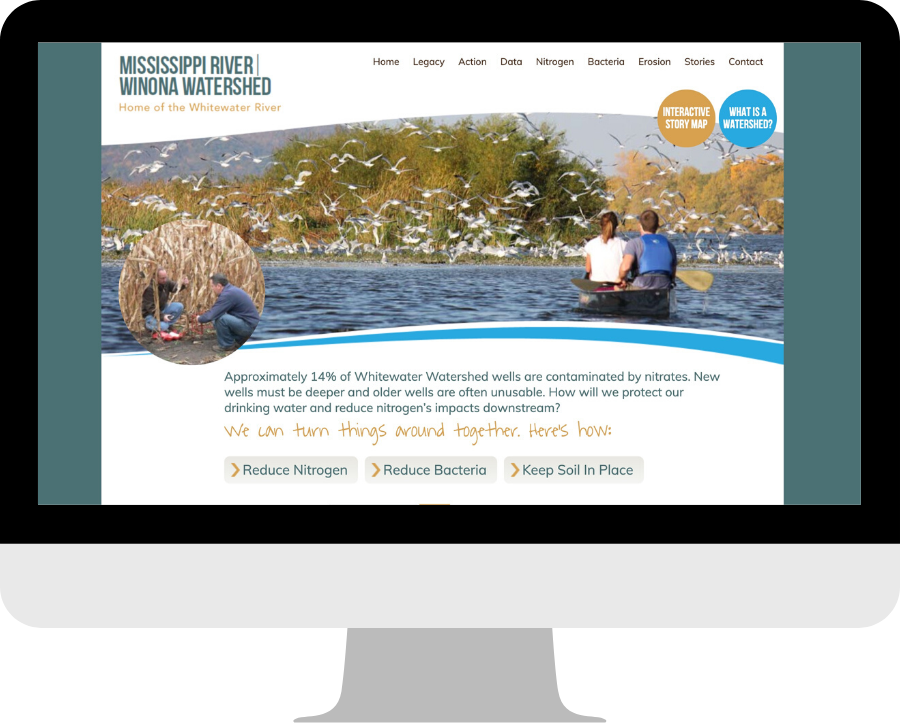 Testimonial
"DigiSage takes a creative approach and realistically, honestly advises and activates for best technical functionality. Even when projects require months to fully develop, staff remain interested, ready to interact, and committed to doing the best work. I have found them honest in every aspect of client interaction, affordable, and eager to provide high level products."
–Nancy A. North, Principal, NewGround