Website Redesign
The former Pioneer Homes of Wisconsin website was an outdated HTML website that wasn't mobile friendly. DigiSage redesigned the website with a new, more modern look and feel to better attract prospective homeowners and renters.
Key Features
The new site makes it easy for visitors to:
browse available homes
locate homes on a map view
receive email updates about price changes
request additional information about a home
calculate mortgage payments
In addition, it's much easier for Pioneer Homes of Wisconsin staff to post and update home listings, photos, and price changes.
Results

(Bounce rate is the percentage of visitors who visit the site but leave after visiting only one page; a lower bounce rate is better.)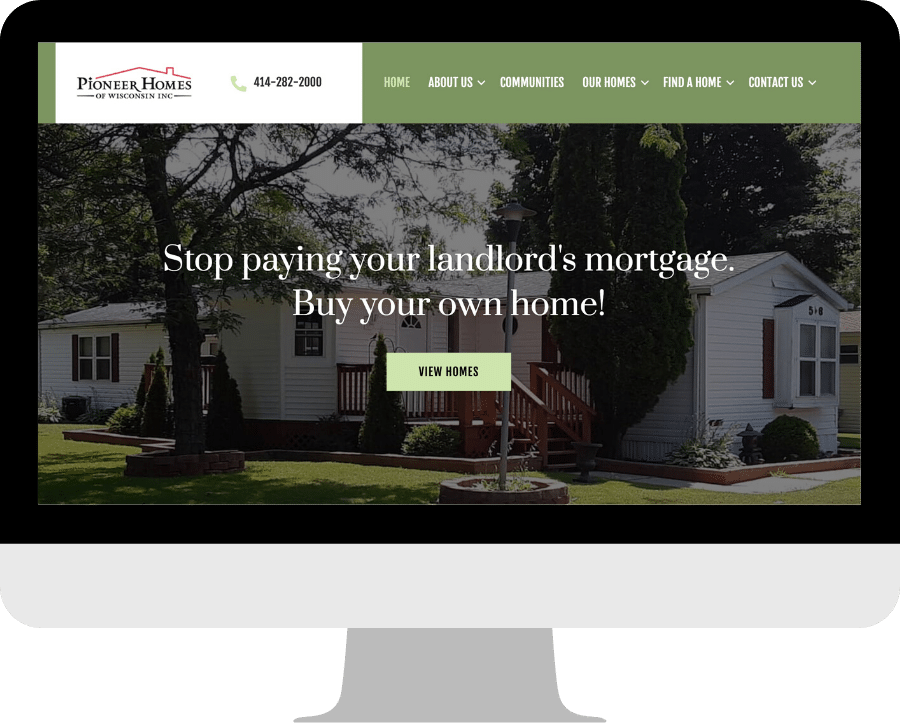 Posted in: Websites