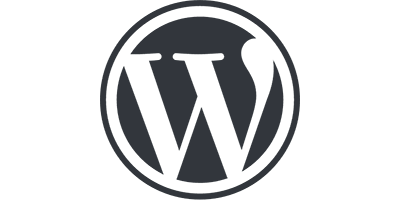 Benefits of WordPress
WordPress is open source software that can be used to develop and manage modern, engaging websites. 28% of the web uses WordPress including sites like NBC Sports, TED, CNN, Time, Dow Jones, UPS, Tech Crunch, Southern Bancorp, and Mint.edu.
Benefits of WordPress include:
Feature Rich: WordPress makes it easy to add new functionality with over 45,000 free or low-cost "plugins" that introduce features like sliders, advertising, forms, social media integration, contests, and more. Premium plugins that offer advanced features and additional support are also available. Plugins can be cost-effectively custom programmed to meet specific needs.
Publishing Tools: an intuitive interface and content editor make it easy for even non-technical users to add pages, edit content, and install new functionality. Page layouts are highly customizable. Built-in publishing tools allow administrators to create drafts and save them for publishing later, and even schedule new content to be published automatically later. Administrators can preview changes in a full-page preview before publishing. Additionally, administrators can roll back to earlier versions of each page, unlimited times. And, deleted pages are saved in the "trash" and can easily be recovered.
Media Management: WordPress websites automatically optimize images, and YouTube videos can be embedded by simply pasting the YouTube URL into the page.
Multi-Language Support: sites can be configured to allow users to choose their preferred language.
Accessibility Compliance: with proper theme programming and content management practices, WordPress websites can fully meet accessibility guidelines.
Speed & Performance: websites can be optimized for ideal speed and performance, providing an optimal user experience even on slower internet connections and mobile devices.
Beautiful Design Possibilities: any design can be programmed into a WordPress theme.
Mobile-Friendly: in addition to building a responsive (mobile friendly) theme, there are several plugins available to help ensure content like images, tables, and sliders remain mobile friendly.
Search Engine Optimization: WordPress is a search engine-friendly platform, with many tools available to help you implement additional search engine optimization (SEO) tactics.
Security: DigiSage uses multiple layers of security to protect our WordPress websites, including reverse proxy, a secure data center facility, many server security features, and security plugins on the WordPress website itself. In addition, we actively monitor our websites and install updates whenever needed.
Maintenance & Upgrades: the WordPress core and many plugins update automatically. When updates are available, they're shown right on the WordPress dashboard, where they can be installed with the click of a button.
Support: WordPress is supported by a widespread community of developers, and there are many free resources and guides.